Building Wealth with Multifamily Investing
A Webinar for Smart Investors
Join us for an exclusive webinar led by Mark Faris, CEO of Faris Capital Partners, designed to equip you with the knowledge and strategies needed to excel in the world of multifamily investing. Whether you're a seasoned investor or just starting out, this event is your opportunity to unlock the wealth-building potential of multifamily properties.
About Mark
CEO of Faris Team
Mark and his wife Joanna Faris founded Faris Team Real Estate Brokerage in 2007 and turned it into a mega team with $8B in transactions and 11K properties sold. Drawing upon his success playing hockey in Sweden and the US, Mark channeled the principle of going "full out" into his career as a Real Estate professional.
He believes in the power of sharing knowledge and empowering others to reach their full potential for success, just as his mentors have done for him. With $120M in assets, including single-family, commercial, and multi-family properties, Mark's expertise spans Canada and the US. Also, excited to mention his upcoming book, "The Full Out Agent," revealing his extraordinary journey to becoming Canada's #1 team with $1B in annual sales.
Why Attend?
During this insightful webinar, Mark guides you through the intricacies of multifamily investing, sharing the latest statistics, proven strategies and insider tips that can help you maximize your returns.
WHAT WE'LL COVER
Understand the power

of Multifamily Real Estate Investing

Outlook

on the Multifamily Real Estate Market

Benefits of investing

in Multifamily properties

Market Analysis

and Trends

Q&A

Session
Enhance your investment portfolio and accelerate your path to financial freedom?
Reserve your spot now and take the first step towards achieving your wealth-building goals.
"I recently invested through Faris Capital Markets in Venice Park Apartments, a 143-unit rental apartment complex in Venice, Florida. What drew me to that project was Mark Faris's ability to bring together an accomplished team of professionals to spearhead and oversee the project as well as the in-depth research and solid data provided to me in order to make a sound financial decision. Now as an investor, I am equally impressed having my own easily navigable portal to oversee my investment, receiving timely reports and correspondence from Mark's Team, and getting predictable on-time investor payments into my investment account. I would not hesitate to recommend Mark and his Team at Faris Capital Partners to other real estate investors."
Tom Hauschild, Chairman's Club
"I invested with Faris Capital Partners on the Venice project. The communication has been excellent. They answered all of my initial questions and were very helpful with getting all the proper foundations set up on my end. From making sure I had the correct banking info to connecting with my account, everything has been great. They keep us informed about the project on a monthly basis through a newsletter, pictures, videos and all the financial information we could want.  They have been staying on budget and we are happy to see distributions coming in. I would not hesitate to recommend Faris Capital Partners and look forward to their next project."
Amy Flowers, Chairman's club & #1 agent in Milton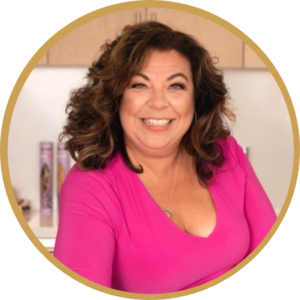 "My husband and I recently invested in the Venice Park Apartment deal orchestrated by Mark Faris.  We were looking for a good investment considering the recent slow growth in our portfolio.  The fact that this opportunity was presented by Mark Faris gave us confidence that proper due diligence had been conducted and that it would be an excellent investment.  Even though it was in the USA, the ease of participating in this deal was surprisingly simple.  The communication has been excellent.  Mark and his entire team have been readily available to answer all our questions during the whole process. I look forward to investing in more opportunities with them."
Patricia & Chris Guernsey, Chairman's club
"I have been very happy to work with the Faris Capital Partners, they have been very upfront with the information, they take the time to follow up and make sure we are informed and comfortable with the Information they provide.
We would not hesitate to work with them and again and look forward to it."
Mary Wylde, #1 agent Guelph